I offer a combination of lifecoaching and bodywork modalities including CranioSacral Therapy and others from the extensive list on the About-Me page. Intuitive guidance is often part of the session. You can also schedule only a reading.
We meet in confidential 1:1 60 minutes zoom or phone sessions.
You are in the comfort and SAFETY of your own space.
6 month package of weekly sessions or 6 session package or one session at a time
What could you accomplish if you had less pain and more energy?
CranioSacral work is stillness: waiting, watching, witnessing, holding space, allowing, encouraging, listening. It is intention and attention, watching the body unwind. Witnessing emotions as they arise....and as they leave.
Holding space for healing to happen. Allowing the body to be. Encouraging the body to move toward homeostasis. Intending that the body move toward a place that is in its best and highest good.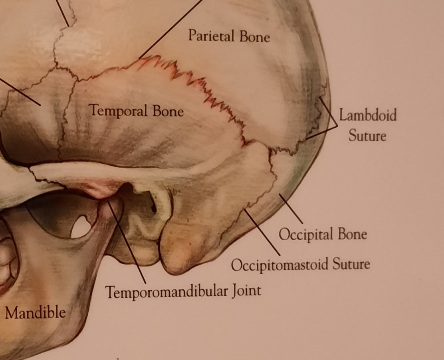 Read more below about CranioSacral Therapy or CranioSacral Work from two of the groups with whom I have trained: Upledger and Milne. Or visit CCST for explanations from a London group with whom I have trained.
Visionary CranioSacral Work® as defined by the Milne Institute
"Visionary Craniosacral Work® is a soothing, noninvasive therapy. A visionary knows how to help the client feel more aligned, and more at home in themselves. Sometimes a visionary can help the client understand what troubles them, and what they need to reclaim their equanimity, and their place in life. Such work can also help the client access and release their healing potential."
CranioSacral Therapy as defined by the Upledger Institute www.upledger.com
What is CranioSacral Therapy?
CranioSacral Therapy (CST) is a gentle approach that releases tensions deep in the body to relieve pain and dysfunction and improve whole-body health and performance. It was pioneered and developed by Osteopathic Physician John E. Upledger after years of clinical testing and research at Michigan State University where he served as professor of biomechanics. Practitioners release restrictions in the soft tissues that surround the central nervous system. CST is increasingly used as a preventive health measure for its ability to bolster resistance to disease, and it is effective for a wide range of medical problems associated with pain and dysfunction.
Some conditions that CranioSacral Therapy addresses:
Concussion and Traumatic Brain Injury
Migraines and Headaches
Chronic Neck and Back Pain
Stress and Tension-Related Disorders
Chronic Fatigue, Fibromyalgia
TMJ Syndrome
Post-Traumatic Stress Disorder