Are you...
in pain?
someone who always listens or does things for others?
an overachiever who has headaches, pain or tension that are interfering with your ability to be productive?
a workaholic with tense shoulders that massage, foam rolling, yoga, ibuprofen have not resolved?
an over giver experiencing irritability, moodiness, anger or resentment out of proportion to the trigger?
a busy professional unable to slow down or take effective breaks?
feeling overwhelmed, unheard, unhappy?
How is that affecting your:
work?
relationships?
health?
spiritual growth?
What have you done so far to change things? Is it working?
How committed (on a scale of 1 to 100) are you to changing? (100 is 100% ready!)
These questions are intended to create a pause ... for you to review your current circumstances ... then make a decision to move forward. A decision about investing in yourself, in your health.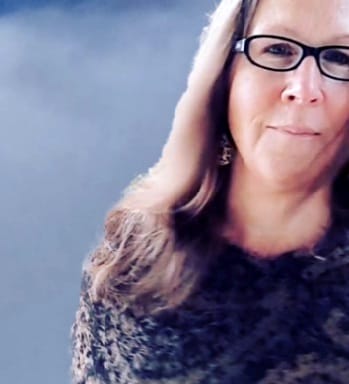 I am Aldene Etter, MEd LMT(WV), Bodyworker, LifeCoach, Professional Noticer, Intuitive, Healing Facilitator, Shamanic Practitioner. For 20+ years, I have been helping people address pain, discomfort, numbness in the body, tension, old patterns etc so they have more energy, better focus and the mental & emotional capacity to navigate life.
In confidential, 1 to 1 sessions, I listen. I also help you find tools that work for you to slow down at a pace that feels safe. When you begin to slow down enough to notice your breath, connect with your body and be in the present moment, you will feel more centered and balanced. Distant craniosacral integration takes you to a deeper level.
Unwinding happens. Releasing happens. Calm, centered, grounding happens.
I offer 6 session packages AND a 6 month package of weekly hour sessions on zoom or phone. Time and commitment are needed to unwind old patterns and create change. Change is hard. Your Brain will want to resist. Meeting regularly helps disrupt old patterns and maintain new ones. WHO could YOU be in half a year? Start imagining that version of yourself. I encourage people to start with one session, a small step. Every journey starts with the first step.
You are welcome to begin with 1 session.
Want to get to know me first? Follow on Instagram
Have Questions? Schedule a phone consultation during which you will be heard, given suggestions to implement immediately and have the opportunity to ask questions about how I work. Call or Text 304-268-8401 OR use ThisContactForm including your phone number (or email address if you are outside of USA.)
Exhale,
Inhale to a count of 4
Exhale to a count of 8.
Notice if that changes how you feel in your body.